Latest
This data is provisional*
Middle Tampa Bay
2023-10-02 18:30:00 EST
Click a value for 72 hour graph.
* All data are preliminary or provisional and are subject to revision. The data have not received final approval by the USGS and are provided on the condition that neither the USGS nor the U.S. Government shall be held liable for any damages resulting from the authorized or unauthorized use of the data.
Wireless Mobile Access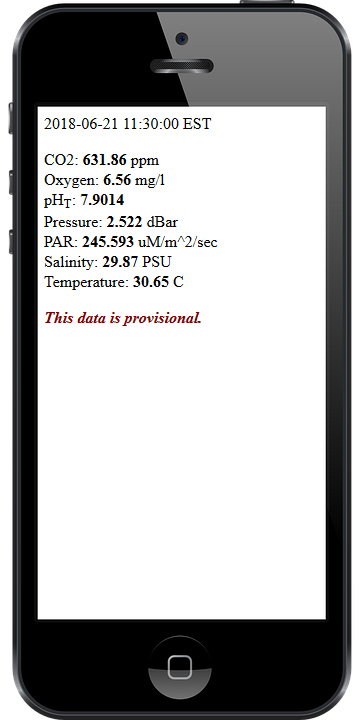 Viewing the latest real-time LOBO data on your mobile phone or wireless PDA is easy. All you need is a device with a browser and a basic data access agreement from your service provider. Simply open your wireless browser and type in the following URL:
Middle Tampa Bay http://tampabay.loboviz.com/0082.xhtml
Be sure to save the link as a bookmark for faster repeat visits. For more information on using your browser, consult your product manual or contact your wireless service provider.